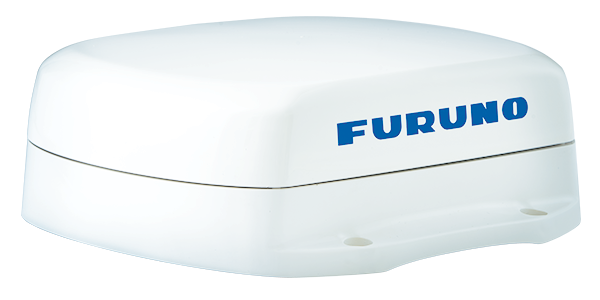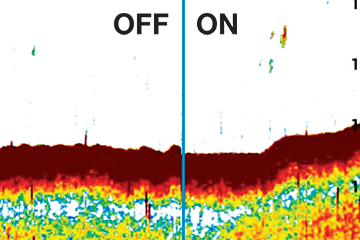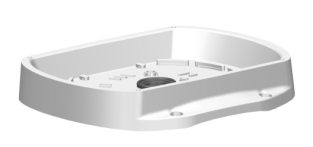 SCX20
Bussole elettroniche e bussole satellitari
Articolo : IMD031520AA
Bussola Satellite senza display (NMEA2000)
PREZZO : 1 281,00 € IVA inclusa
Descrizione
Quad-antenna design per una precisione estrema
Grazie all'utilizzo di quattro antenne GPS che permettono di ottenere la massima reattività, l'antenna SCX-20 rilancia un nuovo standard nel settore dell'elettronica marina per la rilevazione affidabile e precisa della rotta. Tradizionalmente una bussola satellitare calcola la rotta usando una sola base-line tra due antenne. Le quattro antenne SCX-20 sono in grando di elaborare il dato su tutte e sei le base-line tracciate tra le quattro antenne. Il Design senza precedenti e la presenza di quattro rilevatori GPS rende SCX-20 capace di calcolare informazioni estremamente precise su rotta, beccheggio, rollio e heave. SCX-20 è la soluzione perfetta per coloro che richiedono un dato GPS e heading preciso e puntuale anche in presenza di spazi ridotti o installazioni più complesse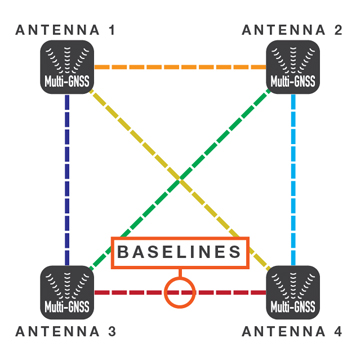 Dati di navigazione
Facile collegamento ai sistemi Furuno (NavNet TZtouch, NAVpilot-300, FI-70 e GP-39) per la visualizzazione di informazioni sullo stato della tua nave e sull'area circostante ad essa. La configurazione iniziale può essere eseguita da MFD NavNet, NAVpilot-300 e GP-39

• Velocità a 3 assi
• Rotta, beccheggio, rollìo
• Rate of turn (ROT)
• Heading (HDG)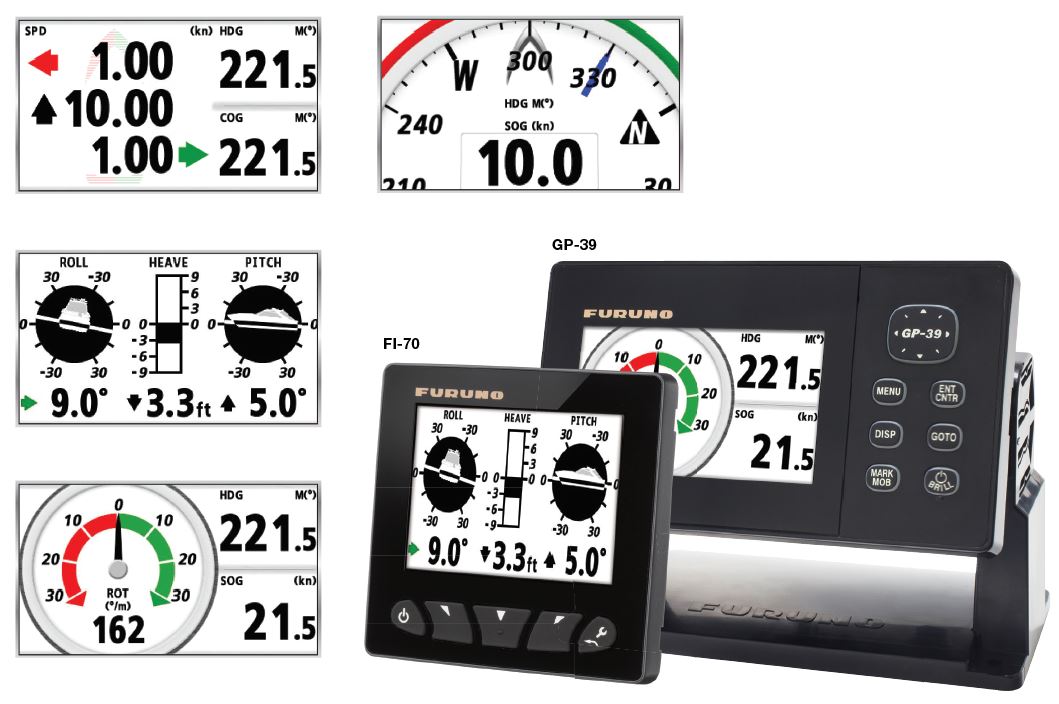 Vantaggi del prodotto
Quad-antenna per una massima precisione
Asservimento a sensori di bordo
Perfetto per installazioni MFD NavNet TZtouch, NAVpilot-300 e WASSP
Dati disponibili: posizione, rotta, COG/SOG, ROT, Rollìo/Beccheggio/Heave, Velocità a 3 assi, temperatura e pressione dell'aria.
Elevata precisione dato di Heading per radar e sonar
Utilizza quattro antenne Multi GNSS (GPS, QZSS, GLONASS, Galileo)
Precisione della rotta di 1.0 gradi, precisione in velocità di 0.02 nodi
Antenna molto leggera - solo 1.0kg!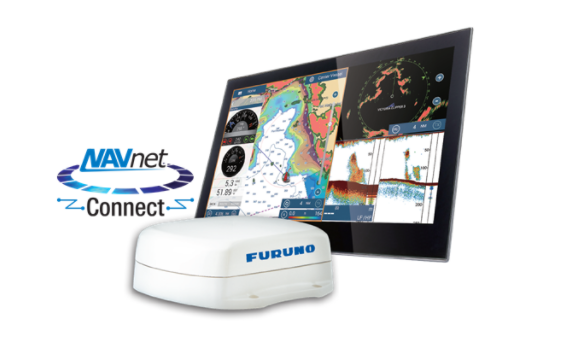 ---
Vantaggi del prodotto
Quad-antenna design for extreme accuracy
Superior accuracy for all your sensors
Relay Critical Data
Perfect for NavNet TZtouch MFD, NAVpilot-300, and WASSP installations
Outputs accurate Time, Position, Heading, COG/SOG, ROT, Roll/Pitch/Heave 3-Axis Speed, Air Temperature and Air Pressure data
Unprecedented heading accuracy for Radars, Sonars, and Navigation
Utilizes four Multi GNSS (GPS, QZSS, GLONASS, Galileo) antennas
1.0 degree heading accuracy, 0.02 knot speed accuracy
Lightweight antenna - only 1.0kg!
---
Caratteristiche
Frequency :
• 1575.42 MHz (GPS/Galileo/QZSS/SBAS)
• 1602.5625 MHz (GLONASS)

Tracking code : C/A (GPS/QZSS/SBAS), E1B (Galileo), L1OF (GLONASS)
Precisione dato di heading: Heave/Rollìo/Beccheggio: 1.0° rms (statico) 0.5° rms (dinamico)
Follow-up:45°/sec Tempo di assestamento : 60 secondi circa.
Precisione di posizione:
• GPS: 5m circa (2 drms, HDOP < 4)
• MSAS: 4m circa (2 drms, HDOP < 4)
• WAAS: 3m circa (2 drms, HDOP < 4)

Interfaccia: 1 porta NMEA2000

Temperatura:25°C to +55°C (storage: -30°C to 70°C)
Waterproofing: IP56
Alimentazione: 12-24 VDC: 0.2-0.1 A
---
Contenuto
1 X Antennas
1 X FRU-NMEA-PMMFF cable (6m)
1 X Roof or Pole Mount
Caratteristiche tecniche
Alimentazione : 12/24 V
GPS integrato : 4 antennas
Marca : FURUNO
NMEA2000 : 1
Tipo : Satellite Compass

---
Videos
Furuno SCX20 & SCX21 Satellite Compass
---
Parti e accessori
| | | |
| --- | --- | --- |
| 00111191010 | NO.13-QA330 RIGHT ANGLE MOUNTING BASE 22S0286 | Contattare Furuno Italia |
| 00155620000 | CP20-04603 POLE MOUNT KIT Kit montage sur mâtereau EN STANDARD AVEC SCX21 | 183,00 € IVA inclusa |
| 00150705000 | FRU-MM1MF1MF1001 MICRO T-CONNECTOR MASCHIO/FEMMINA/FEMMINA | 68,32 € IVA inclusa |
| 00155556000 | FRU-CF-F15M CABLE ASSEMBLY 20S105090 | 115,90 € IVA inclusa |
| 00155557000 | FRU-CF-F30M CABLE ASSEMBLY 20S105090 | 213,50 € IVA inclusa |
| 00150706000 | FRU-MF000000001 TERMINATION MICRO5C F 20S10514 | 36,60 € IVA inclusa |
| 00150707000 | FRU-MM1000000001 TERMINATION RESISTOR(MICRO) MALE NMEA2000 | 36,60 € IVA inclusa |
| 00155617000 | CP20-04602 ROOF MOUNT KIT SCX-20 | 164,70 € IVA inclusa |
| 00155624000 | CP20-04605 MAST MOUNTING KIT SCX-20/21 | 298,90 € IVA inclusa |
| 00153307000 | FRU-NMEA-PMMFF-020 NMEA2000 MICRO5C DROITE M/F 2M 20S105101 | Contattare Furuno Italia |
| 00153306000 | FRU-NMEA-PMMFF-010 NMEA2000 MICRO5C DROITE M/F 1M 20S105101 | Contattare Furuno Italia |
| 00155632000 | OP20-53 SNOW COVER KIT | Contattare Furuno Italia |
| 00155626000 | OP20-52 HOSE CLAMP(LARGE) | Contattare Furuno Italia |
| 00155628000 | OP20-54 BIRD-REPELLENT FIXTURE | Contattare Furuno Italia |
| 00153308000 | FRU-NMEA-PMMFF-060 NMEA2000 MICRO5C DROITE M/F 6M CON CONNETTORI M/F DRITTI | Contattare Furuno Italia |
| | | |
| --- | --- | --- |
| 00003676100 | SCX-20-R SATELLITE COMPASS NMEA2000 | Contattare Furuno Italia |
| | | |
| --- | --- | --- |
| 00157630000 | SCX-20/21 ANT CASE ANTENNA CASE ASSEMBLY | Contattare Furuno Italia |
| 00157629000 | SCX-20/21 ANTENNA ANTENNA ASSEMBLY | Contattare Furuno Italia |
| 00157588000 | 20P8235A(LF) MAIN PRINTED CIRCUIT BOARD SCX-20 | Contattare Furuno Italia |
---
---
Prodotti consigliati